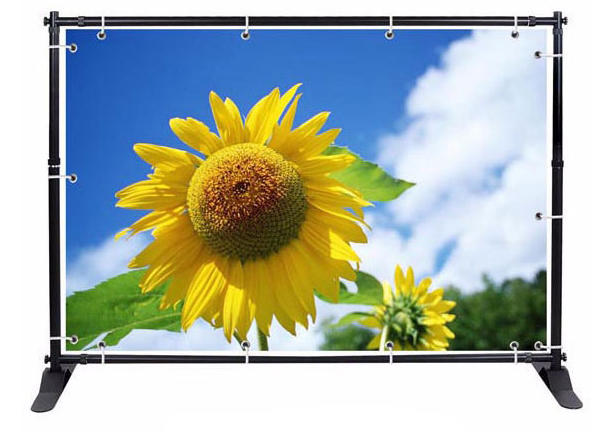 Banner Stands
The use of a banner stand is the perfect way to display your products.
Applications:
Services
School programs
In-store promotions
Anything that need clients attention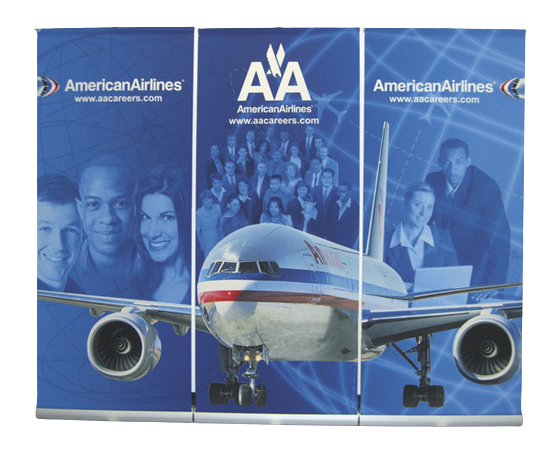 Used predominantly as an indoor product, banners attached to a banner stand are a great way to present your company or organization in a convention setting to aid in getting your information out in front of the masses.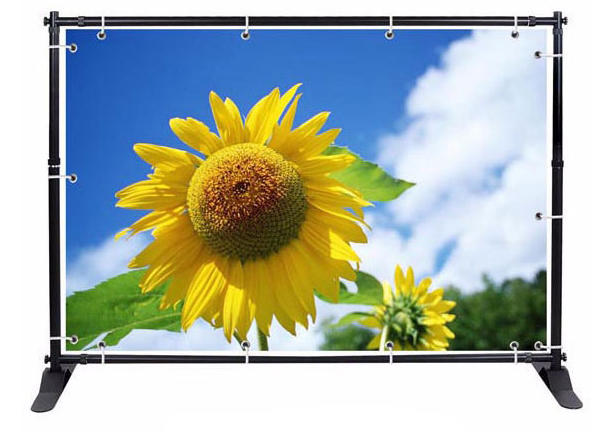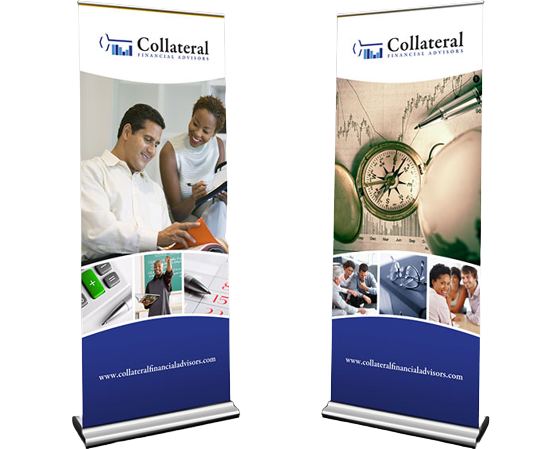 Banner stands come in a large variety of configurations. There are retractable stands that can be pulled up from its base and held erect by means of a telescopic pole some 80″ tall. They allow common widths around 33″ – 35″. With an that kind of area available to design in, your message can be effectively delivered and viewed at great distances. "Spider stands are another stand design that uses spring loaded tension to keep the banner consistently open. This type of stand is light weight and extremely portable. All banner stands Coke with their own carrying case for easy travel between events or promotions.
There are also options in the type of banner material used to create a visually stunning display. A standard 13 ounce banner material can be used as a durable option as this material is used for exterior display banners that can withstand outdoor conditions. It come as in both a matte finish as well as high gloss for a brilliant , color rich visual. Display banner material is also available in a "smooth" finish version. Graphics printed on this material has a flawless texture rendering a very professional appearance.
Jacqui Kapinowsk
2023-10-05
I can't say enough great things about Custom Signs Today. The owner Greg, his employees Carl and Kevin are professional, beyond generous and supportive of our nonprofit. I highly recommend them. Their work, is top quality, so talented, professionalism and a friendship that has grown over the years. I give them 10 stars⭐️⭐️⭐️⭐️⭐️⭐️⭐️⭐️⭐️⭐️
I am so lucky to have been referred to this company! Very quick and professional. Love my sign!
Kelly Dieugrand
2023-08-24
Looks great! , fast service
Love this sign shop and the guys that work here. They do excellent work, they care about the quality and if it is not right, they fix it. Perfect vendor to work with . I'll use them again. Love the big window decals they did for our business. Bravo gentlemen!
Zerooneone ZeroZero
2023-08-16
An absolute pleasure dealing with Custom Signs Today, I have been dealing with them for my companies for years. I have at least 15 graphics done by them and the are always top notch quality.
Andrew Navarrete
2023-08-11
Quick same day service! Thank you!
Arman With Neptunes Blvd
2023-07-29
Literally….signs TODAY
Geffrie Tirado
2023-07-28
I shopped around. This guy's got me in 1 day. Fast and cheap price.
Highly recommended! Excellent customer service. They went beyond to fulfill with special size banner. Reasonable in their price and completed the job on time. Thank you!
Matt McLaughlin
2023-05-15
Custom Signs Today did a great job designing, fabricating and installing signage for our new office in West Palm Beach. A very positive service experience. Thanks!
To increase your brands visual impact, multiple banner stands can be placed side by side for an image that displays in a landscape profile. This approach takes advantage of a larger available display area allowing for a more creative design option.
When your needs lean towards displaying your message in a professionally sharp manner consult with our experts at Customer Signs Today and let us guide you through picking the right type of banner stand for your next presentation.
You might also be interested in:
Custom Banners | Fens Banners | Vinyl Banners
Custom banner stands to go | West Palm Beach 
+1 561-697-2380
Call us for a free consultation!