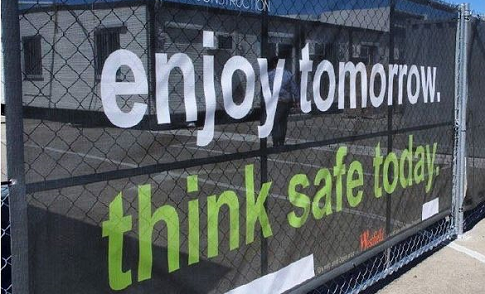 Fence Banners
Сustom Fence Signs – are the ideal solution for interior and exterior mesh applications requiring a high quality of color brilliance and consistency.
Applications:
Building & Stadium wraps

Fence & Scaffolding wraps

Interior and Exterior signage
Dress up your facility with bright colors and vibrant images using Custom Fence Signs!
Due to its 20% air permeability, Fence Graphics offer excellent image quality while still reducing wind load and resistance.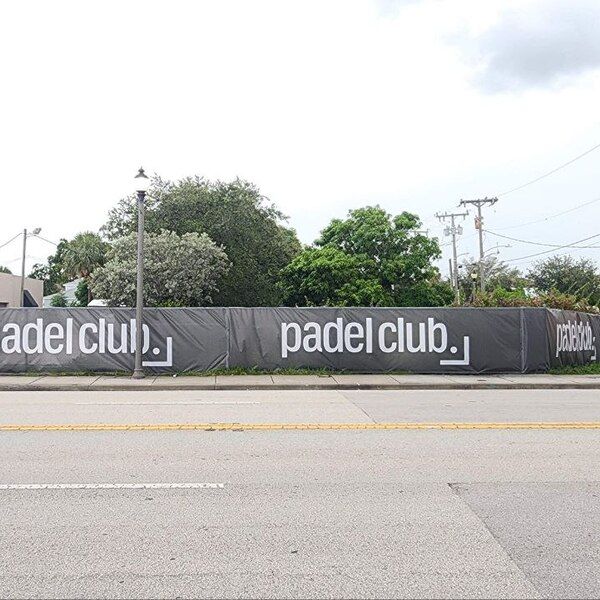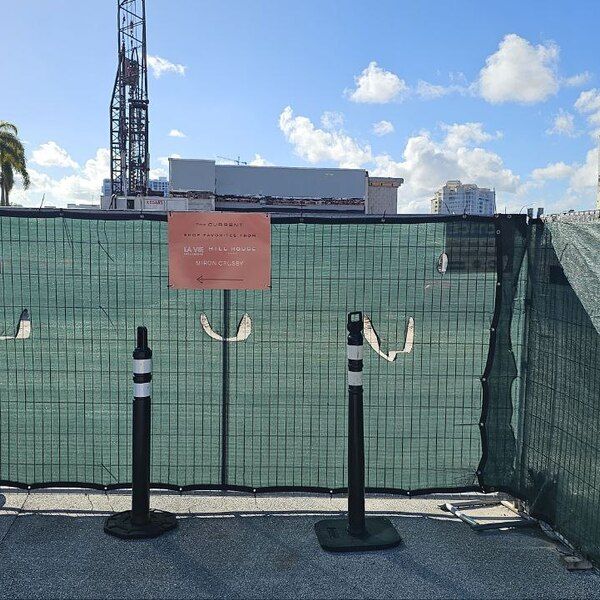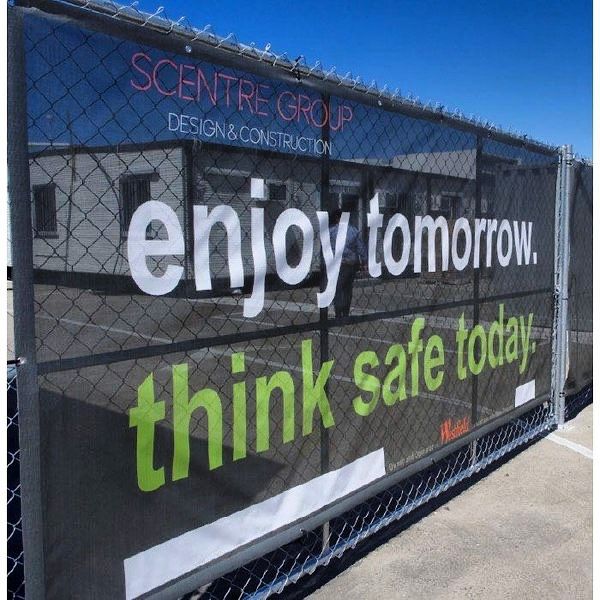 What are Scrim Vinyl Banners?What are the materials used for printing Custom Fence Banners?
Fence Screen are printed on a durable, poly-coated, vinyl scrim material. We can finish it with a hem reinforcement process. Using a heat press technology that fuses materials together, the hems virtually never tear. Grommets add to its longevity and help ensure the screen lays flat and taut against fences, reducing flagging from wind.
How durable are they?
For maximum durability and long term use, we suggest a 2″ hem and grommets every 12" to hold up against harsh weather conditions. For interior and short term use, we suggest a 1″ hem and grommets every 24" for clean look, as well as a quick and easy installation.
Where to use them more effectively in his?
Promoting everything from the architectural rendering of an office building or apartment complex while the project is under construction to vendors supporting the local high school on the outfield fencing, mesh as well as scrim banners are an excellent, long term solution to keeping your message in the public eye. Don't leave all that blank space sit idle, put it to work! Contact our design consultants to begin the process of putting your next project together.
What are Scrim Vinyl Banners?
Scrim vinyl banners are the perfect solution for outdoor advertising. Our product is crafted from durable polyester mesh with a vinyl coating, ensuring high resilience and longevity. The smooth surface makes these banners incredibly visually appealing. At trade shows or fairs, they become a reliable tool for attracting customers, regardless of your advertising content.
Our products boast strength due to the polyester mesh, ensuring banners hang perfectly. Some of them also feature a blocking layer, making them entirely opaque. Additionally, we offer an optimized type of scrim vinyl that allows for a wide range of colors, including UV-resistant paints based on photosensitive or pigment substances."
Jacqui Kapinowsk
2023-10-05
I can't say enough great things about Custom Signs Today. The owner Greg, his employees Carl and Kevin are professional, beyond generous and supportive of our nonprofit. I highly recommend them. Their work, is top quality, so talented, professionalism and a friendship that has grown over the years. I give them 10 stars⭐️⭐️⭐️⭐️⭐️⭐️⭐️⭐️⭐️⭐️
I am so lucky to have been referred to this company! Very quick and professional. Love my sign!
Kelly Dieugrand
2023-08-24
Looks great! , fast service
Love this sign shop and the guys that work here. They do excellent work, they care about the quality and if it is not right, they fix it. Perfect vendor to work with . I'll use them again. Love the big window decals they did for our business. Bravo gentlemen!
Zerooneone ZeroZero
2023-08-16
An absolute pleasure dealing with Custom Signs Today, I have been dealing with them for my companies for years. I have at least 15 graphics done by them and the are always top notch quality.
Andrew Navarrete
2023-08-11
Quick same day service! Thank you!
Arman With Neptunes Blvd
2023-07-29
Literally….signs TODAY
Geffrie Tirado
2023-07-28
I shopped around. This guy's got me in 1 day. Fast and cheap price.
Highly recommended! Excellent customer service. They went beyond to fulfill with special size banner. Reasonable in their price and completed the job on time. Thank you!
Matt McLaughlin
2023-05-15
Custom Signs Today did a great job designing, fabricating and installing signage for our new office in West Palm Beach. A very positive service experience. Thanks!
We can produce for your organization an eye catching, one-of-a-kind Fence Graphic by printing anything from logos to digitally printed, full color photos. Fence Graphics are a great way to showcase your brand, as well as creating a sense of privacy at your facility.
You might also be interested in:
Custom Banners | Banner Stands | Vinyl Banners
Custom F
ence Signs

| West Palm Beach
+1 561-697-2380
Call us for a free consultation!